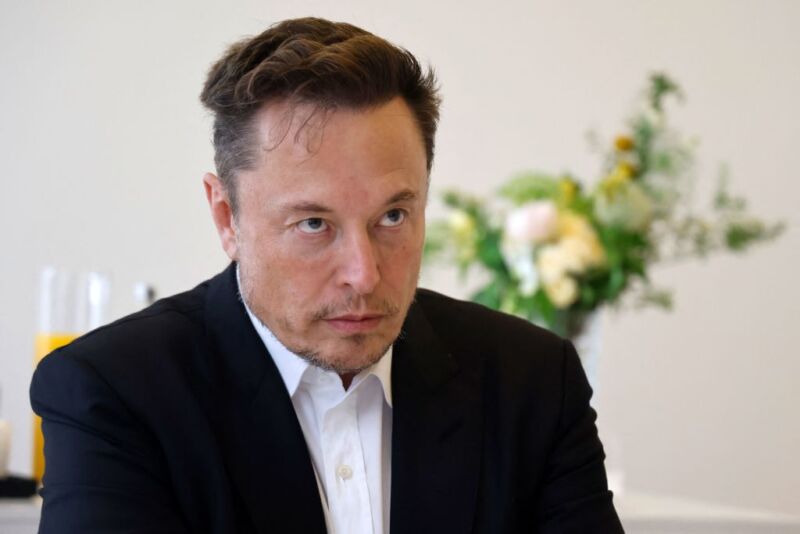 Tesla CEO Elon Musk hoped that the Securities and Exchange Commission (SEC) would narrow or possibly even end the terms of a 2018 securities fraud settlement that require a lawyer to review his Tesla tweets before he posts them. Instead, a federal appeals court today rejected Musk's claims that the SEC's consent decree violated his First Amendment rights by placing a prior restraint on his speech.
This means Musk is stuck with what his lawyers called a "government-imposed muzzle" on his Tesla tweets.
The SEC's consent decree came after a controversial Musk tweet claiming that he was considering taking Tesla private after allegedly securing funding—a tweet that caused investors to lose billions.
Under the agreement, Tesla's general counsel or an in-house securities lawyer must pre-approve Musk's tweets whenever the Tesla CEO discusses Tesla's financial condition, potential mergers, production numbers or sales, new or proposed business lines, unpublished projections or forecasts or estimates, and other terms. A majority of shareholders can also stop Musk from tweeting about any topic they believe would move the market and potentially threaten their interests.
Musk had tried to argue that the required screening of his tweets constituted a "bad-faith" move by the SEC that made complying with the consent decree "substantially more onerous." Today's court order rejected that argument, however, partly because the SEC had only "opened just three inquiries into Musk's tweets since 2018" and found that "each tweet plausibly violated the terms of the consent decree."
"We see no evidence to support Musk's contention that the SEC has used the consent decree to conduct bad-faith, harassing investigations of his protected speech," the order said.
Further, because Musk had voluntarily signed the consent decree, accepting the tweet-screening terms, he essentially waived his First Amendment rights, the court order said.
"Had Musk wished to preserve his right to tweet without even limited internal oversight concerning certain Tesla-related topics, he had 'the right to litigate and defend against the [SEC's] charges' or to negotiate a different agreement—but he chose not to do so," the court order said.
It's possible that Musk agreed to the terms because he didn't expect them to be easily enforced. Since Musk agreed to have his tweets muzzled, the SEC has said that it has struggled to enforce the consent decree, confronting Musk in 2019 and then again in 2021 to express concerns that Musk's tweets were not actually being reviewed.
The court concluded that "the SEC's limited, appropriate inquiries in this case have not made compliance with the consent decree 'substantially more onerous' than could have been reasonably anticipated when Musk agreed to the consent decree's terms."
Finally, the court also rejected Musk's assertion in his appeal that it was in the public's interest to modify the terms of his consent decree.
"If anything, it cuts in the other direction, given the importance of the public's interest in the enforcement of federal securities laws," the order said.
This doesn't mean Musk has given up on fighting the tweet screening. His lawyer, Alex Spiro, told Reuters that "we will seek further review and continue to bring attention to the important issue of the government constraint on speech."